This adorable artwork called 'Paper Moon' is made by the wonderful
Matt Hawking.
It's available at
'Custom Paper Toy Company'.
It comes as a kit with which you can build this cute little ukulele playin' monkey yourself.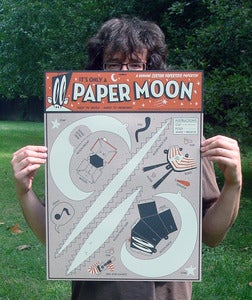 And here is a video from
The Vermont Ukulele Society.
Grab your ukulele and learn how to play "It's Only A Paper Moon"